Stuck! Now What? Workbook.
To help you get the most out of Stuck! Now What? I have put together a supporting workbook to help you consolidate all of your thoughts around becoming unstuck and act as a tool for you to reference and review your progress. It is full of trackers, worksheets and resources that you'll need to be able to complete the exercises in the book.
There is also space in the workbook to brainstorm ideas and any inspiration that comes to light from my questions to consider.
– Jeff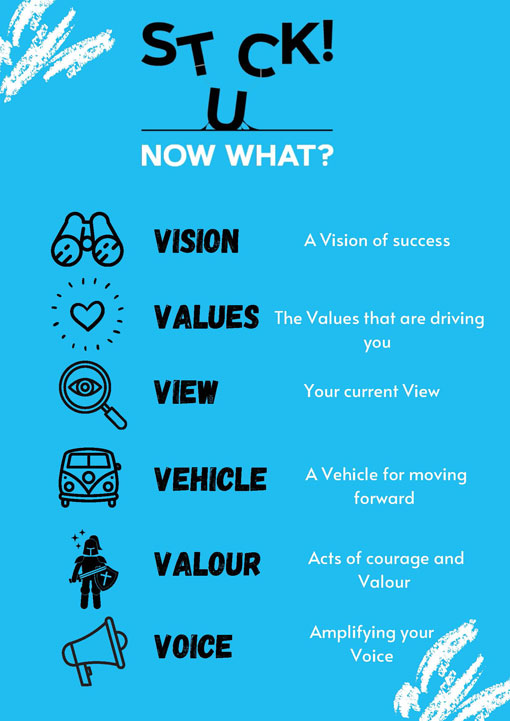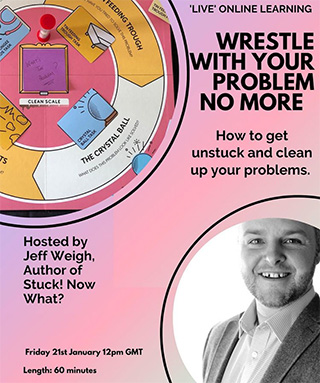 Friday 21st January 12pm GMT
Welcome to the latest 'Live Learning' event hosted by Jeff Weigh (Author of Stuck! Now what? – Amazon No1 Best seller).
Many of us find ourselves stuck and wrestling with a problem from time to time.
Perhaps you've got a little 'stuck' with a particular problem.
This session will incorporate some of the 'Pig Wrestling' approach created by Pete Lindsay and Mark Bawden at Mindflick.
Specifically, we will:
– Explore your vision of success in relation to your problem.
– Play with some of the Pig Wrestling tools.
– 'Clean' up your problem and get yourself 'unstuck'.
This session will be hosted on Zoom, and include breakout rooms where you will be interacting with other participants.
Tickets are available in 2 categories:
Free ticket – for those who are students or new to Live Learning events (limited to 5 tickets only per event).
General Admission – £5.